WonderWild is an independent branding studio empowering brands to unleash their wild side.
Crafting world-class brands since 2014.
WonderWild is a branding & packaging design studio that partners with authentic brands in the food, beverage, and CPG space to maximize the value of their brand. We work with founders, marketing executives and their teams to ensure their brand stands out from the competition, stays fresh over time, and ultimately drives more revenue. We'll unleash your brand's wild side to make your vision a reality.
Our strategic design process allows us to level-up your brand by:
Going all-in on your brand personality
Being mindful of how your brand is perceived in the market by consumers and competition alike
Creatively transforming your brand from an also-ran to the category leader
Resonating deeply with your tribe so your brand equity multiplies over time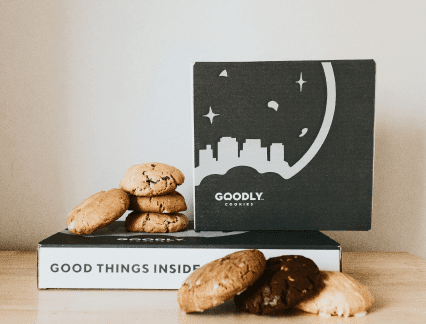 Full service is for the birds. We'd rather be world-class in these:
Think of Brand Strategy as the root system of your brand. This is the stuff that is beneath the surface, where most don't see. But a healthy root system ensures the health of the full tree.
+
Positioning & Market Review
+
Mission, Vision, Values
+
Brand Archetypes
+
Key Messaging & Tone of Voice
Brand Identity is a distinct & unique system of visuals + voice elements that serves as the trunk of your brand tree. It's the manifestation of your brand strategy into a framework that's unique, flexible and robust.
+
Moodboards
+
Logo & Visual Identity Design
+
Responsive Branding Assets
+
Brand Guidelines
Brand Expression is the culmination of the brand identity into a variety of digital & print materials. It's a multitude of branches that grow in unique directions and shapes as manifestations of the identity.
+
Packaging & Print Design
+
Digital Assets (Social & Web Design)
+
Product Photography
+
Marketing Collateral & Company Swag
WHAT OUR LOVELY CLIENTS HAVE TO SAY
"The design work spoke for itself, but their approach really impressed me."
"They did a really good job of helping us create what and who we wanted to be."
"WonderWild's professionalism, responsiveness, and down-to-earth attitude were most impressive."
"WonderWild's design capabilities are unmatched."
"Top marks to WonderWild for their fresh creative approach. They live and breathe creative development and are passionate about bringing the right brand assets and visuals to life."
"Everything was absolutely awesome. We're so in love with our branding. We look forward to working on more projects with them!"
"WonderWild completed high-quality work on time and at outstanding value."
"WonderWild produced impressive results, often delivering solutions ahead of schedule. The team was adaptable and exceeded expectations to ensure deadlines were met."
From world-class brands to startups, we're here to bring brands to life through emotionally compelling design.
Or, feel free to do some homework on us at any of the following agency directories:
We're here to help you stand out from the crowd.