We help consumer brands become their best with world-class branding & packaging design.
Humans are emotional creatures, captivated by stories and eager to identify with brands that stand for something they value. If your brand feel stuck, dated or incohesive we can help you rally, refine, or reimagine your brand and the way it's perceived in the market.
Our goal in every project is to harness the power of smart, beautiful design in a way that uniquely tells your story, makes a memorable first impression, deeply resonates with your tribe, and sets you apart for years to come. We're here to help your brand work for you.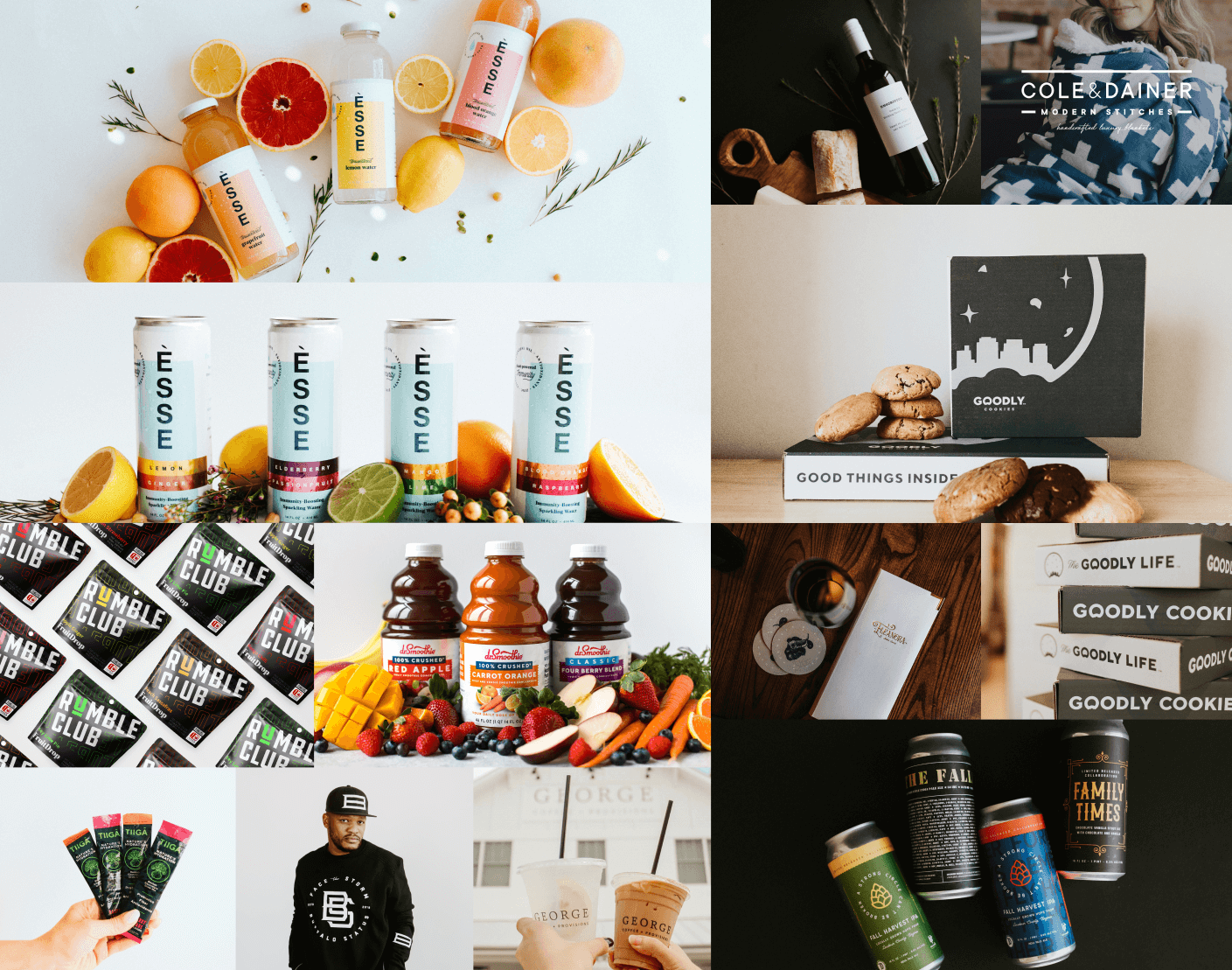 Our tried and true process eliminates the fluff and focuses on what matters most.
+ Positioning & Market Review
+ Mission, Vision, Values
+ Brand Personality
+ Brand Narrative & Key Messaging
+
Moodboards
+
Logo & Visual Identity Design
+
Responsive Branding Assets
+
Brand Guidelines
+
Packaging & Print Design
+
Digital Assets (Social & Web Design)
+
Product Photography
+
Marketing Collateral & Company Swag
We're here to help you stand out from the crowd, stir emotion, and drive action.
WHAT OUR LOVELY CLIENTS HAVE TO SAY
"The design work spoke for itself, but their approach really impressed me."
"They did a really good job of helping us create what and who we wanted to be."
"WonderWild's professionalism, responsiveness, and down-to-earth attitude were most impressive."
"WonderWild's design capabilities are unmatched."
"Top marks to WonderWild for their fresh creative approach. They live and breathe creative development and are passionate about bringing the right brand assets and visuals to life."
"Everything was absolutely awesome. We're so in love with our branding. We look forward to working on more projects with them!"
"WonderWild completed high-quality work on time and at outstanding value."
"WonderWild produced impressive results, often delivering solutions ahead of schedule. The team was adaptable and exceeded expectations to ensure deadlines were met."