WonderWild Named a Top Branding Agency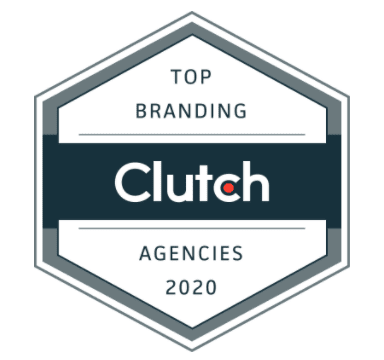 Have you ever wondered how high-quality branding could transform your business? Contact WonderWild today! We're a brand identity and design studio that specializes in helping brands get to the next level by improving their design strategy. We transform brands through thoughtful strategy, innovative design, and breathtaking execution! 
In recognition of our efforts and success, we've been named one of the top performing firms for product branding by Clutch, a verified ratings and reviews authority. They employ a one of a kind ratings methodology to compare and contrast leaders across a number verticals. 
We couldn't have gotten this award without the help of our wonderful clients. They took time to engage with Clutch to asses our impact on several parameters. We were graded along the lines of our cost-friendliness, attention to project timelines, and overall project management skills. We're happy to report we've maintained a lovely five out of five stars! Take a look at a recent review below: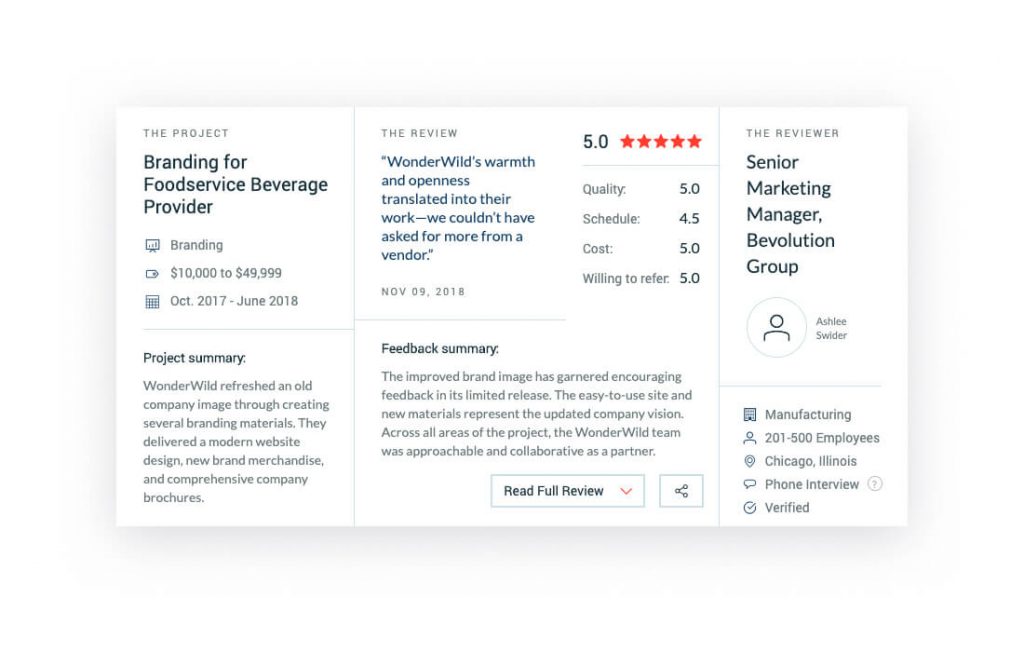 We're honored to receive this award and look forward to helping our clients increase their business Impact through thoughtful, beautiful branding and emotionally compelling design. Drop us a line if you'd like to collaborate on a project or just chat about your brand.
Being recognized as a branding leader on Clutch, the most trusted agency platform out there today, is something we're very proud of. We work hard to deliver exceptional work clients in a way that makes them happy, and having the market's validation of our efforts feels great. We're thankful for Clutch and the ability they offer to be found by like-minded clients.
– Seth Rexilius, WonderWild Founder & Creative Director 
We are a brand identity + design studio that helps brands level-up through emotionally compelling design. Want to talk about your brand? I'd love to hear if we can help you create meaningful differentiation:
seth@wonderwild.co.
Let us help your brand become the best it can be.